Program at a glance
The conference program will be available in early of July. Please be kindly wait.
Here enclose the brief timetable for your reference.
July 22, 2019 | Monday | Onsite Registration
9:00-17:00

Note: *Collecting conference materials
*Certificate will be signed and issued after each session.
*Accommodation not provided, and its suggested to make an early reservation.
*Take care of all your belongings during the conference days.
July 23, 2019 | Tuesday | Keynote Speakers & Oral Presentation
| | |
| --- | --- |
| 9:00-9:05 | Opening Remarks |
| 9:05-9:20 | Welcome Address |
| 9:20-10:05 | Keynote Speech I |
| 10:05-10:45 | Group Photos, Coffee Break & Poster Session |
| 10:45-11:30 | Keynote Speech II |
| 11:30-12:00 | Plenary Speech I |
| 12:00-13:00 | Lunch |
| 13:30-18:30 | Sessions for presentation | Symposium | Tutotial |
| 18:30-20:00 | Dinner |
July 24, 2019 | Wednesday | Keynote Speakers & Oral Presentation
| | |
| --- | --- |
| 9:00-9:05 | Opening Remarks |
| 9:05-9:50 | Keynote Speech III |
| 9:50-10:20 | Plenary Speech II |
| 10:25-10:50 | Group Photos, Coffee Break & Poster Session |
| 10:50-11:20 | Plenary Speech III |
| 11:20-11:50 | Plenary Speech IV |
| 12:00-13:00 | Lunch |
| 13:30-18:30 | Sessions for presentation | Tutotial |
| 18:30-20:00 | Dinner Banquet |
July 25, 2019 | Thursday | One day visit
| | |
| --- | --- |
| 9:00-17:00 | Note: If you are interested in optional one day visit, please browse it in one day visit. Extra fee should be paid and it can be included in registration fee directly if you need. |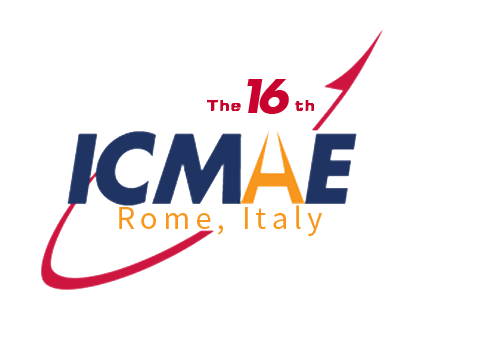 • Conference Meetings/Sessions
• Coffee Breaks
• Lunch&Dinner
• Oral/Poster Receptions
• Conference Material
• Abstracts Book
• Conference Proceedings
Full paper/abstract without publication (Reg. Form Download)
• Conference Meetings/Sessions
• Coffee Breaks
• Lunch&Dinner
• Oral/Poster Receptions
• Conference Material
• Abstracts Book
• Conference Meetings/Sessions
• Coffee Breaks
• Lunch&Dinner
• Conference Material
• Abstracts Book