Program at a glance
The conference program will be available in late of June. Please be kindly wait. Here enclose the brief agenda ICMAE 2021 for reference.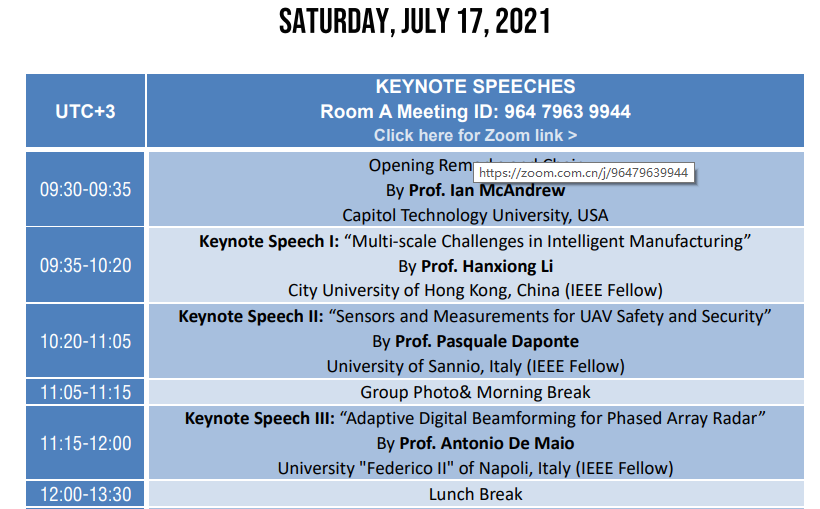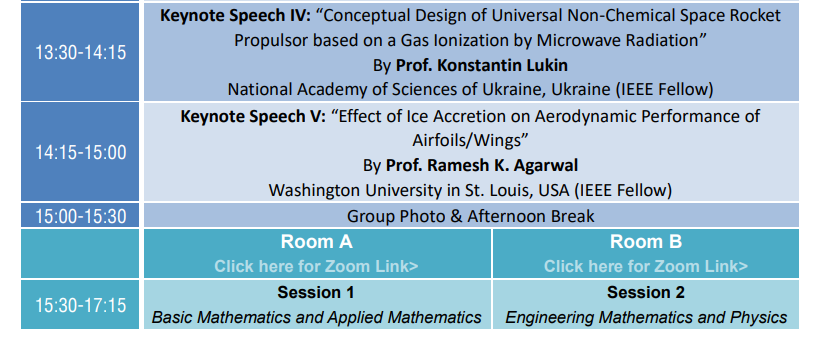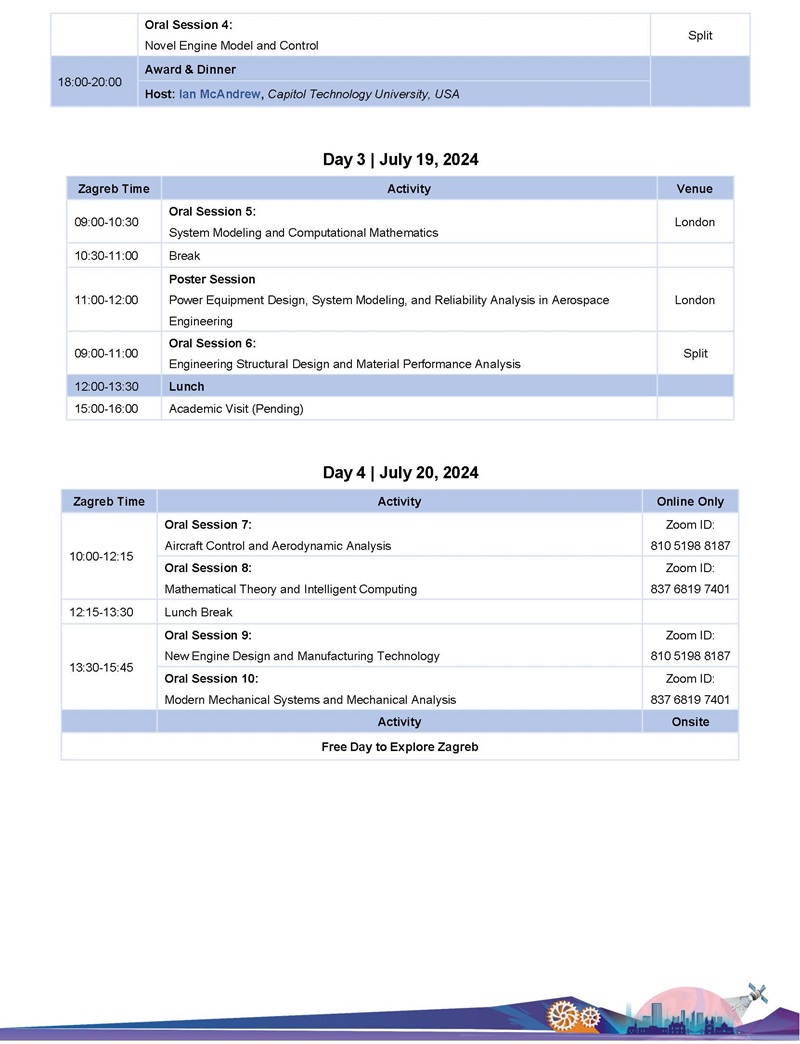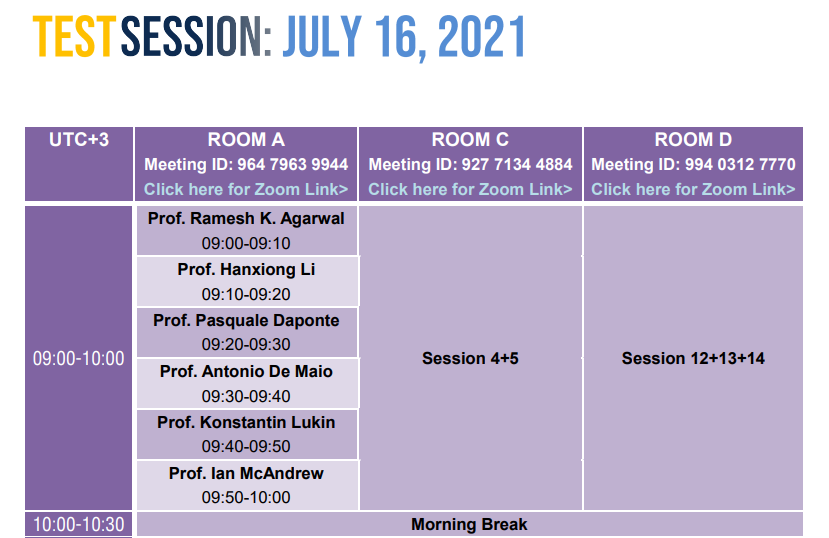 Notice:
*Room A meeting ID: 964 7963 9944
Room B meeting ID: 968 7857 1922
Room C meeting ID: 927 7134 4884
Room D meeting ID: 994 0312 7770
*Please join Test session on time.
*Certificates and receipts will be emailed to you after the conference.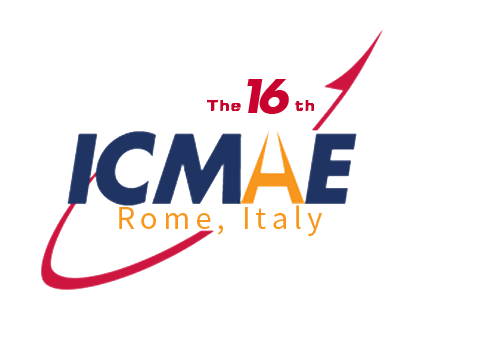 • Conference Meetings/Sessions
• Coffee Breaks
• Lunch&Dinner
• Oral/Poster Receptions
• Conference Material
• Abstracts Book
• Conference Proceedings
Presentation/abstract without publication (Reg. Form Download)
• Conference Meetings/Sessions
• Coffee Breaks
• Lunch&Dinner
• Oral/Poster Receptions
• Conference Material
• Abstracts Book
• Conference Meetings/Sessions
• Coffee Breaks
• Lunch&Dinner
• Conference Material
• Abstracts Book