Keynote Speaker I:
"TAB "
Abstract: Tab
Bio-Sketch
Antonio De Maio received the Dr.Eng. (Hons.) and Ph.D. degrees in information engineering from the University of Naples Federico II, Naples, Italy, in 1998 and 2002, respectively. From October to December 2004, he was a Visiting Researcher with the U.S. Air Force Research Laboratory, Rome, NY, USA. From November to December 2007, he was a Visiting Researcher with the Chinese University of Hong Kong, Hong Kong. He is currently a Professor with the University of Naples Federico II. His research interest lies in the field of statistical signal processing, with emphasis on radar detection, optimization theory applied to radar signal processing, and multiple-access communications. He is the recipient of the 2010 IEEE Fred Nathanson Memorial Award as the young (less than 40 years of age) AESS Radar Engineer 2010 whose performance is particularly noteworthy as evidenced by contributions to the radar art over a period of several years, with the following citation for "robust CFAR detection, knowledge-based radar signal processing, and waveform design and diversity". He is the corecipient of the 2013 best paper award (entitled to B. Carlton) of the IEEE TRANSACTIONS ON AEROSPACE AND ELECTRONIC SYSTEMS with the contribution "Knowledge-Aided (Potentially Cognitive) Transmit Signal and Receive Filter Design in Signal-Dependent Clutter".

Dr. De Maio is a Fellow of IEEE and has been a member of the IEEE AESS System Panel (2010-2019). He gave many tutorials, co-authored many invited talks, lectured in NATO LS in different countries and on different topics.
Dr. De Maio co-authored more than 300 technical papers (mostly published on IEEE journals/conferences) and acted as the Editor of 5 books on radar topics (detection, waveform design, compressed sensing, cognitive radar).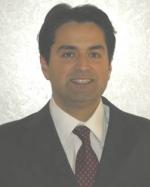 University "Federico II" of Napoli, Italy
IEEE Fellow

Keynote Speaker II:
"TAB "
Abstract: TAB
Bio-Sketch
Han-Xiong Li (Fellow, IEEE) received the B.E. degree in aerospace engineering from the National University of Defense Technology, Changsha, China, in 1982, the M.E. degree in electrical engineering from the Delft University of Technology, Delft, The Netherlands, in 1991, and the Ph.D. degree in electrical engineering from the University of Auckland, Auckland, New Zealand, in 1997.,He is a Professor with the Department of SEEM, City University of Hong Kong, Hong Kong. He has a broad experience in both academia and industry. He has authored 2 books and about 20 patents, and authored or coauthored more than 200 SCI journal papers with H-index 46 (Web of science). His current research interests include process modeling and control, system intelligence, distributed parameter systems, and battery management system.,Dr. Li serves as Associate Editor for IEEE Transactions on Systems, Man, and Cybernetics (SMC): System, and was Associate Editor for IEEE Transactions on Cybernetics (2002-2016) and IEEE Transactions on Industrial Electronics (2009-2015). He was awarded the Distinguished Young Scholar (overseas) by the China National Science Foundation, in 2004, a Chang Jiang professorship by the Ministry of Education, China, in 2006, and a national professorship in China Thousand Talents Program, in 2010. He serves as a Distinguished Expert for Hunan Government and China Federation of Returned Overseas Chinese.(Based on document published on 9 April 2020).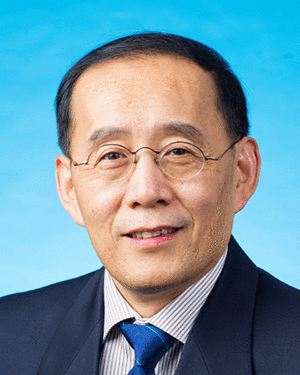 City University of Hong Kong, Hong Kong
IEEE Fellow

Keynote Speaker III:
"TAB"
Abstract: TAB
Bio-Sketch
Prof. Konstantin Lukin received his diploma in Radiophysics & Electronics from Kharkov State University, Ukraine, in 1973. He is Head of the Laboratory for Nonlinear Dynamics of Electronic Systems, LNDES, at IRE NASU. He completed his Candidate of Sciences thesis in IRE NASU and defended it at Moscow State University (MSU) in 1980. He completed his Doctor of Sciences dissertation in Physical Electronics in IRE NASU and defended it at Kharkov State University in 1989. Since 2009 he is IEEE Fellow, Aerospace and Electronic System society. He has been a visiting scientist at the International Center for Theoretical Physics (ICTP, Trieste, Italy) in 1995-1997 and a visiting professor at the Joint Research Center of EC (JRC, Ispra, Italy) in 1997-1998. His current research interests are as follows: generation and processing of random/chaotic/noise signals and their applications in Noise Radar for 2D&3D SAR imaging, differential interferometry; microwave monitoring of urban areas and detection of pre-catastrophic states of large natural and manmade objects, such as landslides, bridges, TV towers, dams, large building, hangars, etc. He is Co-Chairman of RTO/NATO Task Group on 'Space and Frequency Diverse Noise Radar'. Dr. Lukin is author or coauthor of more than 260 journal publications and 2 monograph on Interstellar propagation of EM signals and signal processing. He is working on similarity of Noise Radar and Quantum Radar concepts and performance. He was/is a TPC member of the EUSAR, IRS, SPSympo, IRMMW-THz, MSMW, IEEE IVEC and Chairman of NRT-2002, 2003, 2012 International Conferences. He was leader of many international R&D projects on Noise Radar Systems and Sensors; on 2D&3D SAR imaging and microwave monitoring of environment. Currently he is leader of two Projects under SPS/NATO Program and Co-Chairman of SET-287 Task Group on Noise Radar Technology.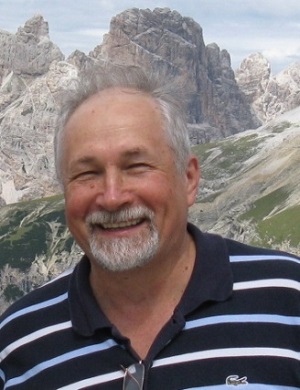 Prof.

National Academy of Sciences of Ukraine, Ukraine
(IEEE Fellow, Head of LNDES at IRE NAS of Ukraine)

Keynote Speaker IV:
"TAB "
Abstract: TAB
Bio-Sketch
Pasquale Daponte: PASQUALE DAPONTE was born in Minori (SA), Italy, on March 7, 1957. He obtained his bachelor's degree and master's degree "cum laude" in Electrical Engineering in 1981 from University of Naples, Italy. He is a Full Professor of Electronic Measurements at University of Sannio - Benevento. From 2016 he is Chair of the Italian Association on Electrical and Electronic Measurements. He is Past President of IMEKO. He is member of: I2MTC Board, Working Group of the IEEE Instrumentation and Measurement Technical Committee Subcommittee of the Waveform Measurements and Analysis Committee, IMEKO Technical Committee TC-4 measurements of Electrical Quantities. Editorial Board of Measurement Journal, Acta IMEKO and of Sensors. He is Associate Editor of IET Science Measurement & Technology Journal. He has organised some national or international meetings in the field of Electronic Measurements and European co-operation and he was General Chairman of the IEEE Instrumentation and Measurement Technical Conference for 2006, Technical Programme Co-Chair for I2MTC 2015. He was a co-founder of the IEEE Symposium on Measurement for Medical Applications MeMeA, now, he is the Chair of the MeMeA Steering Committee, memea2018.ieee-ims.org. He is the co-founder of the;
- IEEE Workshop on Metrology for AeroSpace, www.metroaerospace.org
- IEEE Workshop on Metrology for Archaeology and Cultural Heritage, www.metroarcheo.com
- IMEKO Workshop on Metrology for Geotechnics, www.metrogeotechnics.org.
- IEEE Workshop on Metrology for the Sea, www.metrosea.org
- IEEE Workshop on Metrology for Industry 4.0 and IoT, www.metroind40iot.org
He is involved in some European projects. He has published more than 300 scientific papers in journals and at national and international conferences on the following subjects: Measurements and Drones, ADC and DAC Modelling and Testing, Digital Signal Processing, Distributed Measurement Systems. He received;
- in 2009 the IEEE Fellowship,
- in 1987 from the Italian Society of Oftalmology the award for the researches on the digital signal processing of the ultrasounds in echo-oftalmology,
- the Laurea Honoris Causa in Electrical Engineering from Technical University heorghe Asachi" of Iasi (Romania),
- the The Ludwik Finkelstein Medal 2014 from the Institute of Measurement and Control of United Kingdom,
- in May 2018 the areer Excellence Award from the IEEE Instrumentation and Measurement Society or a lifelong career and outsanding leadership in research and education on instrumentation and measurement, and a passionate and continuous service, international in scope, to the profession.
- in September 2018 IMEKO Distinguished Service Award..


University of Sannio, Italy
IEEE Fellow