Speaker I:
"Aerodynamic phenomena and interactions including their control"
The National Wind Tunnel and Testing Facilities Centre at the University of Glasgow is investigating complicated flow problems and interactions related to flight, load and noise control, unsteady aerodynamics, bio-inspired flows, interdisciplinary shock wave phenomena, turbulence, instabilities and multi-phase flows, and the development and application of advanced flow diagnostics and CFD solvers. The main focus of the presentation will be on recent developments in flow diagnostics associated with high speed flows. Examples will include: flow control, transition, intakes etc. An overview of the Aerospace Sciences Division research activities will be provided. The importance of external engagement and internationalization in generating impact in fluid dynamics research, and synergy between the different disciplines in the advancement of aerospace sciences will be also discussed.
Bio-Sketch
About Prof. Konstantinos Kontis (KK): a world-leading authority in aerodynamics, wind tunnel testing, flow & flight control devices and aerospace vehicle design. He is the Mechan Chair of Engineering, Professor of Aerospace Engineering, and the Head of the Aerospace Sciences Division at the University of Glasgow. He has published 105 journal articles, 1 book (Springer), 6 book chapters, and 163 conference papers, ranging from fundamental scientific research to practical engineering applications. He has given 53 invited presentations and keynote lectures to peer-reviewed conferences and international Advanced Schools worldwide. He has on-going overseas scientific exchange activities with a number of universities and research organisations. He is a Fellow of the Royal Aeronautical Society and the Institution of Mechanical Engineers, London, UK. In 2016, he was elected Fellow of the American Institute of Aeronautics and Astronautics (AIAA). AIAA Fellows are "persons of distinction in aeronautics or astronautics, who have made notable and valuable contributions to the arts, sciences, or technology thereof. He is member of the AIAA Board of Trustees, EASN Board of Directors, ADMS-Industry Leadership Group, and he is chairing the supply chain working group of ADS-Scotland.


Professor of University of Glasgow, UK
AIAA Fellow

Speaker II:
"Design for manufacture: cost-estimating models for advanced composite aerospace parts"
Coming soon......
Bio-Sketch
About Prof. Anh Dung NGO: B.Sc. A in Mechanical Engineering (É. Polytechnique, Canada), M.Sc. in Wood technology (U. Laval, Canada), Ph.D. in Mechanical Engineering (Concordia U., Canada). Professor NGO spent 18 years in industry as engineer and in governmental agency first as engineer and later as chief officer of the Occupation Safety Division at the Prevention Branch of the Quebec Occupational Health and Safety Commission before joining the university in 1991. He was the Chairman of the Mechanical Engineering Department from 1999 to 2004. He is the founder of two research groups, one in Occupational Safety and one in Composite Materials. He is also the editor of the Proceeding of the EIGHTH JOINT CANADA-JAPAN WORKSHOP ON COMPOSITES and author of sixty scientific papers and technical reports on Composites Materials and Occupational Safety.


Professor of Ecole de technologie superieure (U. du Quebec), Canada
Speaker III:
"TBA"
Abstract coming soon...
Bio-Sketch
Ph.D. in Mechanical Engineering ; M.Sc. in Manufacturing MA in Education Management ; Pg.D. in Education Training; B.A. (Hons) in Mechanical Engineering; B.A. in Production Engineering Member of the Institute of Electrical Engineers. Dr McAndrew spent 12 years in industry as a designer before entering academia. He has over 20 years of teaching experience in the UK, Europe, Middle East and Far East. He has supervised many PhD students and published extensively for over 20 years. He is the author of a book and Editor of a new Journal being produced with a focus on Aviation. Currently he is the Department Chair of Graduate Studies in the College of Aeronautics Worldwide at Embry Riddle Aeronautical University. His research interests are in Aerodynamics and Effective Education, which he has published extensively. He has presented at many Conferences and believes these are critical research meetings for those that are new to research and the experienced to mentor the next generation.
Ian McAndrew

Professor of Embry Riddle Aeronautical University, UK
Speaker IV:
"Impact of spatial variability on the design of pressure earth supporting structures"
Coming soon......
Bio-Sketch
About Prof. Dashnor Hoxha: After obtained an engineer degree from Polytechnic Univeristy of Tirana and a Bachelor in Physics form Natural Science Faculty of Tirana, Albanie in 1991, I was awarded Mc. S and Ph. D in Geomechanics Hydrosystems and Structures from National Polytechnic Institut of Lorraine (INPL) France in 1998. I worked for ten years in the research and developing industry before joining the University of Orleans as Head of Sustainables Constructions Division in 2007. I work actually in the Laboratory of Pluridisiplinary Research in Engineering Systemes, Mechanics and Energy (PRISME) and I teach as Professor in Polytechnic School of Orleans. I published more than 34 papers in refereed international journals and 45 papers in conferences and 4 book chapiters and I have been involved in many international conferences as Technical Chair and tutorial presenter.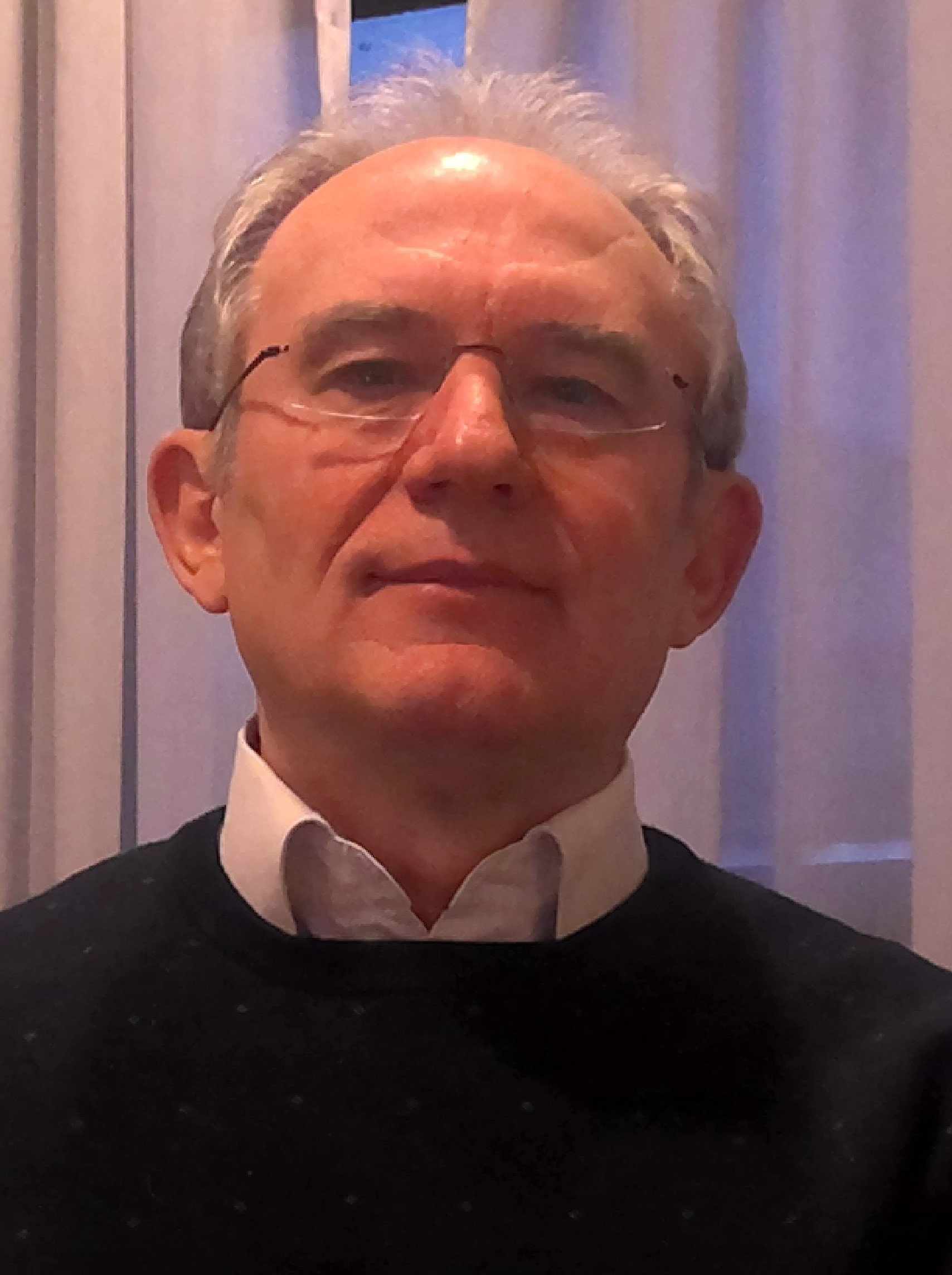 Professor of Orleans University, France
Speaker V:
"Modelling the axial stiffness of the V-band clamp joints"
Coming soon......
Bio-Sketch
About Dr Simon Barrans: BSc in Nuclear Engineering (Manchester University), PhD in Mechanical Engineering (Huddersfield University). Fellow of the Institution of Mechanical Engineers and serves on their Academic Assessment Committee and Academic Standards Panel. Fellow of the Higher Education Academy. Dr Barrans spent 5 years in the Nuclear Industry before entering academia. For 8 years he was the leader of the Mechanical Engineering Subject Area at Huddersfield. Over the past 20 years Dr Barrans has supervised a number of PhD students and has published extensively on topics including air bearings, V-band clamps and multi-criteria optimisation. He is an editor for the Central European Journal of Engineering and a reviewer for seven other international journals. In 2014 he moved to the Turbocharger Research Institute at Huddersfield and is currently investigating the optimisation of turbine and compressor housings, high temperature bolted joints, wheel burst prediction and containment modelling and the use of V-band retainers in turbochargers.


Professor of University of Huddersfield, United Kingdom
Speaker VI:
"TAB"
Coming soon......
Bio-Sketch
About Prof. Hamid Bahai: Hamid Bahai received his PhD degree in 1993 in Computational Mechanics from Queen Mary College, University of London. Between 1993 and 1995 he worked as a Senior Research Engineer at T&N Technology where he was involved in research and development work on a number of projects for the automotive and aerospace industries. This was followed by a period at Halliburton Inc during which time he carried out design and analysis of a number of major offshore structures. In 1996 he moved to the aerospace industry by joining Astrium, an aerospace subsidiary of European Aeronautics Defence and Space company, where as a senior scientist, he played a leading role in conducting design, mathematical modelling and computational analysis of Euro3000 space craft structures and Arian launcher / spacecraft adapter. It was during this period that he was made a fellow of the Institute of Mechanical Engineers for his outstanding technical contributions and services to the scientific and engineering communities. In 1998 he returned to academia and joined Brunel University where he is currently a Professor in Computational Mechanics and Head of Department of Mechanical & Aerospace Engineering. He has led a number of research projects covering a wide range of topics in the area of Computational Mechanics and has published over 120 papers on various themes in the field.

Amongst Hamid Bahais many theoretical and applied contributions include the development of a new type of non-linear shallow shell strain based finite element and a novel inverse eigen value formulation for optimising the vibratory behaviour of structures. His current research interests include development of non-linear finite element formulations and fluid-solid interaction algorithms He has conducted consulting work in the field of structural integrity for many UK and International companies and has given invited talks and courses the world over on various topics in structural computational mechanics. He is the Editor-in-Chief of the European Journal of Computational Mechanics.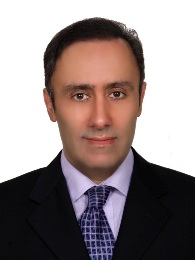 Professor of Brunel University, UK