About ICMAE
We are proud to bring to the Budapest, Hungary, for the first time ever, the 9th International Conference on Mechanical and Aerospace Engineering (ICMAE) in 2018. This year, the ICMAE will be hosted in the Faculty of Informatics, Eötvös Loránd University, Budapest of Hungary between July 10-13, 2018.

The ICMAE is a global event focused on Aerospace Engineering and Mechanical. Over the last seven years, the ICMAE has been held in various locations, including Bangkok(2011), Paris (2012), Moscow(2013), Madrid (2014), and Rome (2015), London(2016), Prague(2017). The support and participation of our membership as well as other scholars has made it possible for ICMAE to continue to be a leader among Aerospace Engineering conferences.
Read More
Express our special gratitude to universities below for promotion:
* Harvard School of Engineering and Applied Sciences: http://imechanica.org/node/21852
* Eotvos Lorand University: https://www.inf.elte.hu/content/9th-international-conference-on-mechanical-and-aerospace-engineering.e.765
* University of Tunis EL Manar: http://www.ipeiem.rnu.tn/fra/articles/423/2018-the-9th-international-conference-on-mechanical-and-aerospace-engineering
* Faculty of Manufacturing Technologies: https://kppvt.fvt.tuke.sk/#novinky
* Slovak Organisation for Space Activities: http://kozmonautika.sk/2018/01/20/pozvanka-na-konferenciu-icmae-2018/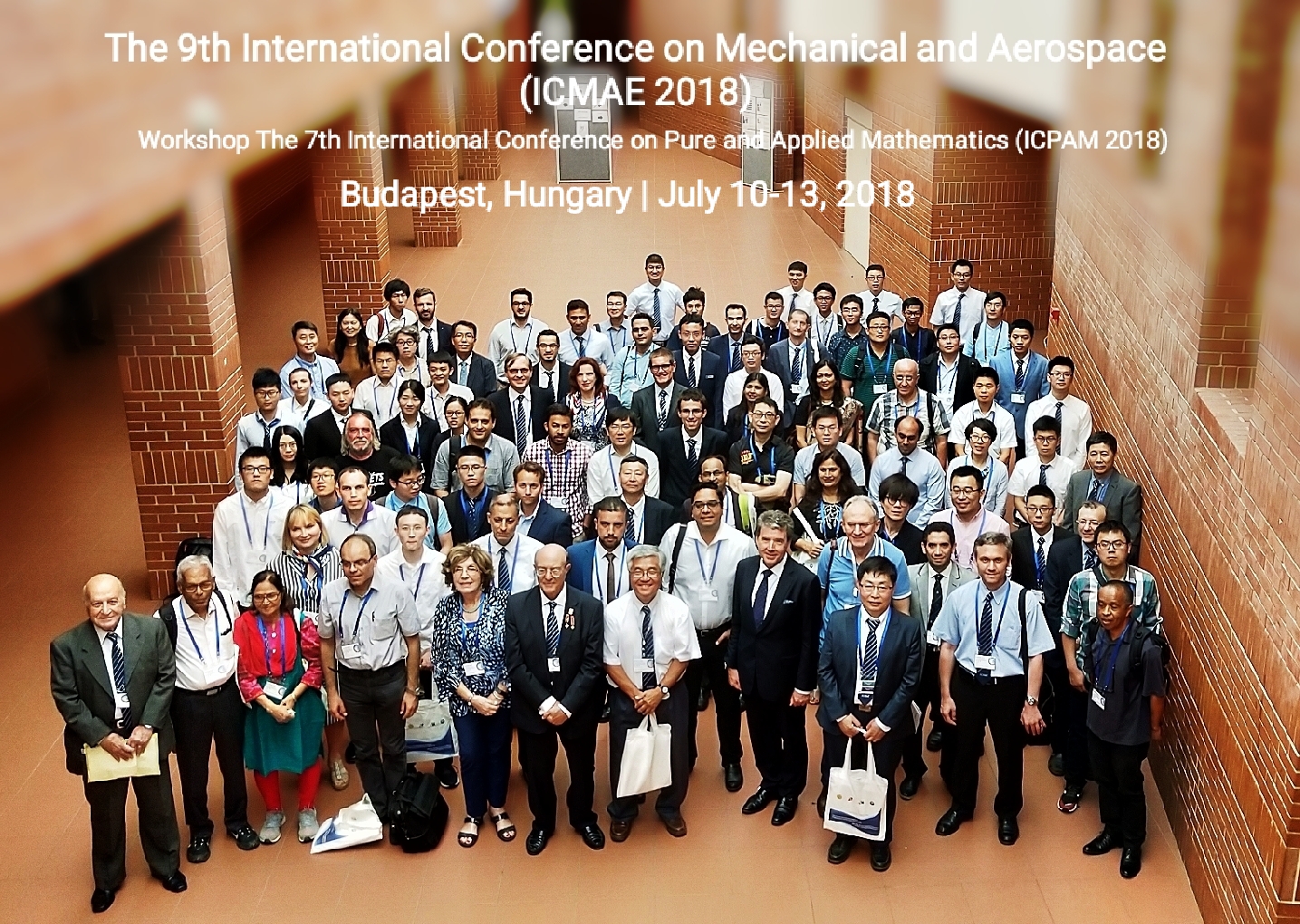 The 9th ICMAE was held in Eotvos Lorand University, Budapest successfully during July 10-13, 2018. Special appreciation extends to local chair and all conference committees. Looking forward to seeing you next year and celebrate the 10th anniversary together.
The conference secretary will mail you a linkage to download photos. Please check your mail box.