About Vienna, Austria
Austria's capital Vienna offers a blend of imperial traditions, music, and endearing charm. A city that inspires with the old and the new alike, and always has a cosy place available in a coffee house or wine tavern. Vienna is the smallest in area but the largest in population.
Modern Vienna has undergone several historical incarnations. From 1558 to 1918 it was an imperial city—until 1806 the seat of the Holy Roman Empire and then the capital of the Austro-Hungarian Empire. In 1918 it became the capital of the truncated, landlocked central European country that emerged from World War I as a republic. From 1938 to 1945 Austria was a part of Adolf Hitler's "Greater" Germany, and Vienna became "Greater" Vienna, reflecting the Nazi revision of the city limits. In the decade following World War II, Austria was occupied by British, French, American, and Soviet forces, and Vienna was divided into five zones, including an international zone, covering the Innere Stadt ("Inner City"). In 1955 the State Treaty, by which the country regained independence, was signed with the four occupying powers, and Vienna became once again the capital of a sovereign Austria.
Vienna is among the least spoiled of the great old western European capitals. Its central core, the Innere Stadt, is easily manageable by foot and public transportation. In a city renowned for its architecture, many of Vienna's urban prospects remain basically those devised over several centuries by imperial gardeners and architects. The skyline is still dominated by the spire of St. Stephen's Cathedral and by the giant Ferris wheel in the city's chief park, the Prater. The city suffered heavy damage in the last months of World War II, and much rebuilding was done after the war. Nevertheless, the character of Vienna as a whole remains much the same as in the years before 1914.
If you sit on the nearby Kahlenberg mountain and look down on Vienna, you will see what a fascinating collage this city is. There are green, rolling vineyards, and then there are the magnificent, imperial buildings Vienna is known for. After all, Vienna is a city where world history was written for half a millennium. Art history, as well.
Must-Sees in Vienna
On a trip along the Ringstrasse, you pass the Vienna State Opera, the Museum of Art History and its counterpart, the Museum of Natural History, the Parliament, the Burgtheater, and the City Hall. Right in the heart of the city, the Gothic St. Stephen's Cathedral casts its shadows through narrow cobblestone streets. The palaces and parks of the Habsburg era - Schönbrunn Palace with the Gloriette and the zoo, Belvedere Palace, and the Hofburg palace - give the city an imperial air, enriched by beautiful buildings from the Art Nouveau period.
Welcome your join and enjoy the short journey in Vienna.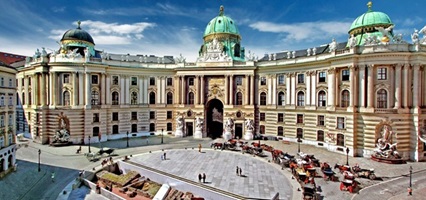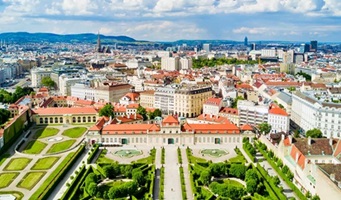 Conference Venue

to be announced soon......
Copyright © 2024 The 15th International Conference on Mechanical and Aerospace Engineering